COVID-19
In order to protect the health of our clients and staff, we are providing remote video and telephone consultations as well as remote document executions to the extent allowable by NY Executive Orders.

Please sign up to come hear us speak at an event:
Feb
4
Thu
Zoom Lecture: Important Medicaid and Elder Care Update: New Major Changes to New York's Home Care Program @Oppenheimer & Co. Inc. – Shenkman Group

@ Zoom
Feb 4 @ 8:30 am – 9:00 am
The Shenkman Private Client Group of Oppenheimer & Co. Inc. cordially invites you to attend the below Accountant/Attorney "Winter Webinar Series."
This series will cover a range of timely wealth planning topics for 2021.
Each program be given by a nationally recognized expert in their field and packed with practical/actionable information:
·         Winter Accountant/Attorney Webinar # 2: "Important Medicaid and Elder Care Update: New Major Changes to New York's Home Care Program!"
Date: Thursday, February 4th, 2021
Time: 8:30am-9:00am – Presentation
Host/Moderator: Jonathan I. 

Shenkman

, AIF®, Associate Director of Investments/Financial Advisor – Oppenheimer & Co. Inc.
o   Speaker: Elizabeth Forspan, Esq., Partner, Forspan Klear LLP
Seminar Description: Elizabeth Forspan, Esq. will discuss the new significant changes to the Community-based Medicaid (Home Care) program that became effective this past October. We will also review important Medicaid planning techniques, particularly in light of estate and gift tax planning. The discussion will include a review of the importance of irrevocable trusts and other techniques that should be considered in light of new Medicaid rules.
o   Price: No fee.
Register for Webinar: Click here to register and reserve your space!  
About the host:
Jonathan I. Shenkman, AIF®, is a financial advisor, portfolio manager, Accredited Investment Fiduciary, and the founder of the Shenkman Private Client Group of Oppenheimer & Co. Inc.
Jonathan specializes in working with his clients to comprehensively address all aspects of wealth management and investments. He has deep experience developing creative retirement saving strategies for high earners, managing the proceeds from the sale of a business or other major liquidity events, and generating tax efficient cash flow to meet a client's income needs. Additionally, Jonathan spends much of his time working together with his client's other trusted advisors to help facilitate and manage various tax, estate, and financial planning strategies.
Jonathan is an active contributor in his field. He has facilitated over 100 monthly symposia geared towards accountants and attorneys on various cutting edge topics in the area of wealth management. He is a prolific writer, with works published in Barron's, CCH, CNBC, Forbes, Kiplinger, NASDAQ.COM, Leimberg Information Services, TaxStringer, WealthManagement.com, Trust & Estates Magazine, The CPA Journal, The Wall Street Journal. and Yahoo! Finance. He is also the recipient of the 2018 Rising Star award through Trust & Estates Magazine.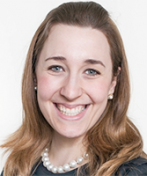 Elizabeth Forspan, Esq.
Partner
EXPERIENCE
Managing Attorney at Leading Elder Law and Estate Planning Firm
Frequent Lecturer on Elder Law & Estate Planning Across the United States to Accountants, Private Wealth Professionals and Individuals
Named Super Lawyers "Rising Star" for the Last Four Consecutive Years
Worked at "Big Four" International Accounting Firm

EDUCATION
JD from Fordham University School of Law
BA from Queens College of the City University of New York,  Summa Cum Laude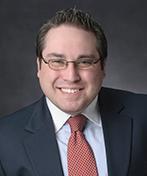 Jay C. Klear, Esq.
Partner
EXPERIENCE
Principal of Investment Vehicles specializing in Venture Capital, Private Equity, Derivatives and Trading Strategies

Worked at Prestigious Boutique Firm specializing in Healthcare Law

Worked at Top International "Big Law" Firm specializing in Hedge Fund and Private Equity Law


EDUCATION
JD from Columbia University School of Law, Harlan Fiske Stone Scholar
BA from University of Pennsylvania, Magna Cum Laude
See Elizabeth Forspan, Esq. explain considerations in transferring a home for Medicaid planning purposes.

Sophistication Meets Sensitivity
We would be honored to be 
your trusted advisers
Elizabeth Forspan, Esq. & Jay C. Klear, Esq.
Everything changed when a cutting edge elder law attorney, Elizabeth Forspan, Esq., and a sophisticated private investment fund attorney, Jay C. Klear, Esq. decided to join forces to change an industry, one family at a time.
Main Office


175 Great Neck Road
Suite 409
Great Neck, NY 11021
(516) 765-7772
1385 Broadway
12th Floor
New York, NY 10018
(212) 792-7971
80-02 Kew Gardens Rd.
Suite 307
Kew Gardens, NY 11415
(212) 792-7971

Hill Street
Southampton, NY 11968
(631) 998-9181
20 Squadron Boulevard
Suite 540
New City, NY 10956
(212) 792-7971